Women in Afghanistan…IRARA employs its 4th female employee
'In a country where more than 60 per cent of the population is under 24 years and an estimated 400,000 people are entering the workforce each year, finding a job is not easy. When that country is Afghanistan and you are a woman, it's even harder.' (UN Women news story, Aug 2016)
Afghanistan has one of the lowest women's employment rates globally. Several demographic and socio-economic factors prevent women from participating in the labour market. Security concerns as well as social pressure, negative perceptions around women working and unequal access to educational opportunities all contribute to the lack of women in employment. Women are unlikely to finish their education, and even when they do, they find it difficult to acquire the practical skills and experience that employers want.
As well as the many female Returnees that IRARA has supported over the years – helping them get access to education and establish income-generating activities – we are also proud to have just employed our fourth female IRARA team member in our Kabul office. These ladies work across different departments, including our counselling and finance divisions. Their contribution to the work we do in Afghanistan is invaluable and we are delighted they chose to join the IRARA family.
In their own words: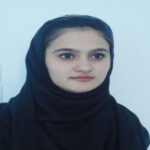 'My name is Zohal Zaheer and I recently joined IRARA in the capacity of Finance Manager. Despite this being the 21st Century and women have proved their capabilities on the work front, still, our top jobs are mostly held by men. Despite several challenges throughout my career in working with various national and international organizations in Afghanistan particularly in the Finance Sector, I am happy that I got the opportunity to work with IRARA in a Managerial position. IRARA is an ideal place for working women, where their dignity and opinions are valued while at the same time, immense opportunities are given for women to grow strong professionally.'
'I am Adila Rawnaq and I work as a Reintegration Counsellor and Psychosocial Support Worker for IRARA Afghanistan. Gender discrimination is the biggest issue in organizations within societies like Afghanistan. Today, finding a job in Afghanistan is difficult and even more of a challenge for women. I am very glad to have the opportunity to work with IRARA Afghanistan, an organisation where there is no gender difference, women are treated with respect and decency and there is equal opportunity for men and women. IRARA also provides a strong mentorship program for its employees and the people it supports and I am very proud to work with IRARA Afghanistan.'
 'I am Madina Atlass Sultani, I am working as a finance officer with IRARA Afghanistan. Women and girls still face major barriers to education, employment, and participation in decision-making processes in their own homes and communities. There has never been a better time to raise our voice for gender equality. This is particularly true in Afghanistan, one of the most difficult places in the world to be a woman. Fortunately, since I started working with IRARA Afghanistan, I have been able to be on the same level as the men in my family, and I am very lucky that I joined IRARA where there is no discrimination and women are not differentiated. I feel comfortable and relaxed when I come to work and I am very thankful for this work environment.'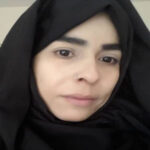 'My name is Sahar and I work at IRARA Afghanistan in the facilities department. I am pleased that I work with IRARA because the situation in Afghanistan is very tough for women and employment is hard to find. IRARA Afghanistan is a safe and secure place for women because there is a respect for women, there is no difference between male and female. I am very happy to come to work every day.'
Whilst things are improving for women's opportunities in Afghanistan with more girls now enrolling in schools than ever before and more young women going to university, there is still a substantial proportion of women who are unemployed with some studies putting the female unemployment rate at two and a half times higher than that of the men. IRARA continues to support women in the workplace and encourage female education throughout all our activities in Afghanistan.